As a student you have no doubt asked the question: "What score do I need in IELTS to get this visa?". In many cases the answer might put you in a panic mode as many of you will need to get the 'magic' 7 to be able to apply for a certain type of visa. Many candidates decide to study by themselves and use materials available online, while others choose to do a course at an English college in Australia. No matter what option they choose, in many situations candidates still struggle to get 7.0. Below are our suggestions to help you achieve your IELTS goals.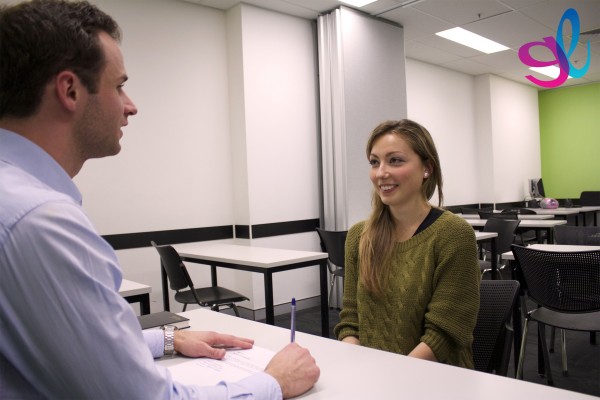 Find out your weakness
First of all, you should get help and find what you weakness is and why you cannot reach the level required to get 7.0. Please remember that in an IELTS test not only your reading, writing, speaking and listening skills are being assessed, but also your grammar and syntax (word order). Candidates need to understand what examiners look for when they mark the tests. In this way you will know what to focus on to improve your skills and get the so much wanted 7.0. The IELTS Public Descriptors are available online and they give an indication of what you need to know/produce in order to get a certain score.
Find out your level
We know that there are candidates who have done the test many times and still get 6.5 either in writing or speaking or the scores are not consistent, they are either higher or lower. Is it because of the IELTS centre? Is it because of the examiner? Well, in most of the cases it is the candidate's level which is not strong enough to offer consistency.
Being able to write in English is not enough. You need to know how to do it correctly, what structure to follow, what kind of language/vocabulary to use, how to put the words in a sentence, how to combine words in a natural way, what kind of grammar structures to use, how to use complex grammar, etc. Many of the IELTS candidates call them tips, but are these tips? Is it something you can learn overnight? The answer is NO. If you do not accept this answer, you may have to do the test a few times to convince yourself. That will lead to money and time wasted but it is each person's decision.
Find out exactly how to do the test
Another myth is the fact that doing the test in a certain IELTS centre will help you get a higher score. However, it is just a myth! We do know of candidates who have been doing the IELST test so many times trying to step up from 6.5 to 7.0. Once candidates get 6-6.5 they think that the next step is to get 7. Luck DOES NOT help candidates in IELTS. You need to know what and how to do the test. The gap between 6.5 and 7.0 is huge and candidates keep on doing the test hoping that the next one will bring miracles. Unfortunately it doesn't work this way. For instance, perfect grammar doesn't guarantee a 7.0. It is not how correct it is, but how complex it is. If you use only short sentences (simple clauses) that use one verb only or you connect sentences with 'and', 'or', 'but' and all of them are correct, the highest score you can get in grammar is 5.0. In order to get 7.0 in grammar a lot of complexity must to be used. What is complexity? The ability to use subordinate clauses (relative, conditional, purpose clauses, etc). In addition candidates think that if they are able to use the so much popular linking words (Furthermore, Moreover, In addition, etc) again it guarantees a 7.0. Well, no, again as when using these linking words, candidates stop using complex structures and other ways of connecting ideas which bring variety in their writing. Complexity and variety guarantee a 7.0 in IELTS.
The Greenwich College IELTS online course
Based on the above rationale, we have built a very solid process at Greenwich English College. Students who are interested in doing a face to face course are being tested to check their level and ultimately find their weakness and a course recommendation is given. Most of our students follow these study plans and they get the desired scores at the end of the course. Other students choose to study by themselves and use our IELTS Online course (www.preparationielts.com). The IELTS Online course designed by Greenwich English College is different from all the other IELTS Online courses and this is because we focus on two very important language aspects: GRAMMAR and WORD ORDER. Apart from these there are a lot of materials on all the other skills (LISTENING, READING, WRITING AND SPEAKING) and also VOCABULARY. It is a COMPLETE IELTS ONLINE COURSE.
Five important steps to remember
What do I need to know to get 7.0 in IELTS?
What is my current level?
What is my weakness?
What can I do to improve my weakness? Can I do a course or should I choose to do it online?
How do I choose the right online materials?
Need help?
If you need help with answers to these questions, our expert staff at Greenwich English College will gladly help you. You can email us at info@greenwichcollege.com.au. If you want more information about our IELTS online course you can visit our website www.preparationielts.com, or the Greenwich Website at www.greenwichcollege.com.au.