Coronavirus advice for the Greenwich College community
We have created this page to give you access to relevant information regarding the current situation globally and here in Australia. Australia is well placed to tackle the virus, with strict controls on our borders and health and quarantine policies in place to protect those currently unaffected by the virus and to keep them safe.
Australia should be seen as a safe travel destination and should not hold fear for those wanting to travel. In terms of border control and quarantine, Australia remains one of the most protected and isolated countries in the world.
Australian Government Advice
The Australian Government has implemented procedures aimed at reducing the spread of COVID-19. For up-to-date information, click on the links below:
Reduce your exposure to illness
To reduce your exposure to COVID-19, we ask students, staff and visitors to take all necessary precautions advised by the public health experts. For information on how to reduce your exposure, click on the link below:
Information for Greenwich College students
If you are unable to travel to Australia for the start of your intake due to travel restrictions, or have recently returned from overseas, please refer to the information below.
Students Currently Overseas

Are you unable to travel to Australia?

Students Recently Returned

Have you recently travelled overseas?

Recent Student Communications

Have you received our recent student email update?
Stop The Spread. Identify The Symptoms.
Helping to stop the spread of COVID-19 is something that we can all do. The Australian Government has developed this helpful infographic so you can understand and identify the symptoms of COVID-19.
If you become unwell and think you may have symptoms of COVID-19, seek medical attention. Call your local Medical Centre to book an appointment with a Doctor. Tell your Doctor about your symptoms, travel history and if you have had any recent contact with someone who has been diagnosed with the COVID-19.
For more information on COVID-19, contact your state public health agency:
NSW: call 1300 066 055
VIC: call 1300 651 160
QLD: call 13HEALTH (13 43 25 84)
For practical tips on how you can stop the spread and stay healthy, watch this helpful video from the Australian Government.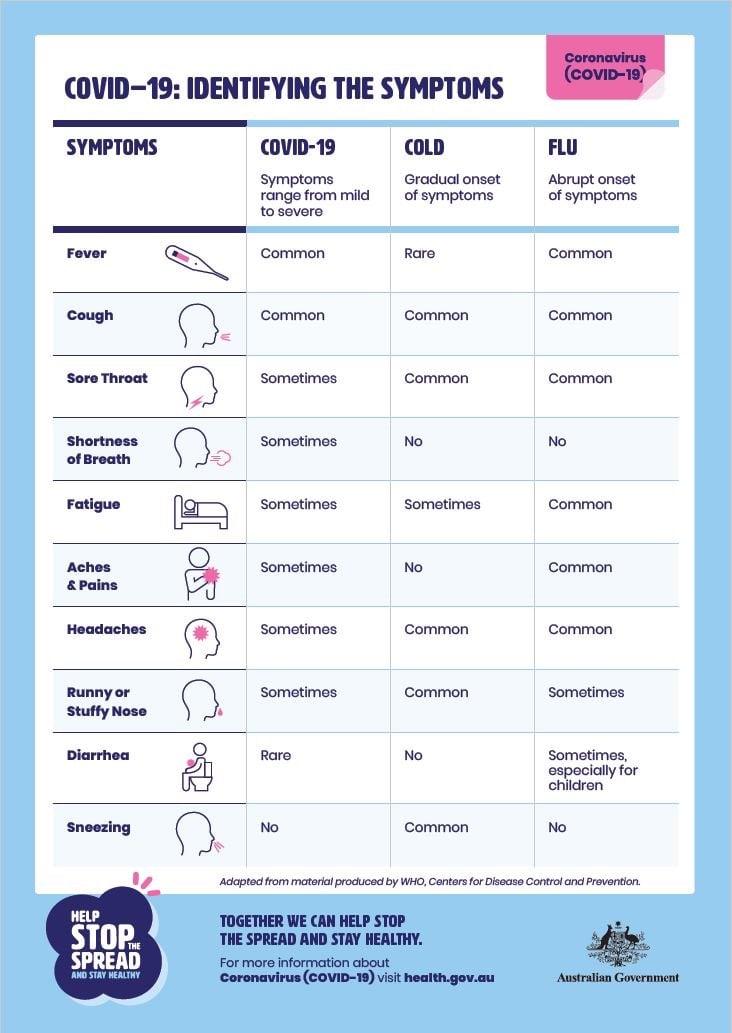 Frequently Asked Questions.
Please find below important information regarding the COVID-19 pandemic, our campus operations and class delivery. If you have any further questions, please contact your Student Services team.
Where can I find out more information on the coronavirus?
What should I do if I have recently returned from overseas?
What does self-isolation mean?
How can I protect myself and others?
What should I do if I am unable to return to Australia to continue studies due to COVID-19 travel restrictions?
I have lodged a student visa - will my visa still be processed?
What measures has Greenwich taken on its campuses?
Are the Greenwich College campuses open?
Where can I find more information about online classes?
I have not received Greenwich College's recent COVID-19 email update. Where can I read it?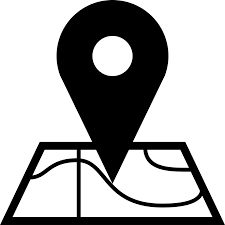 Study in Sydney or Melbourne