Who is this course for?
Diploma of Project Management is designed for people wanting to succeed in delivering projects across a number of industries in a variety of context such as leading new growth strategies, changing systems, restructuring teams or launching marketing events.
Develop the knowledge and skills to effectively lead a project through from start to finish - including all aspects of a project from budget setting and tracking progress to managing development, controlling communication and managing human resources.
Through our expert trainers and real-life case study approach, our graduates are job-ready faster.
You will also have the opportunity to study for a globally recognised Project Management certification for FREE. Exclusive to Greenwich College students, save $1200 and join our Certified Associate in Project Management (CAPM) certification preparation course.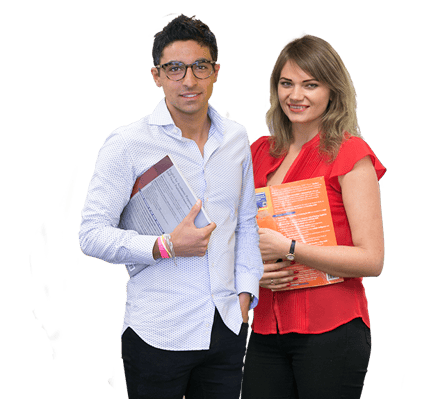 You will learn to
BSBPMG530 - Manage project scope (Core)
BSBPMG531 - Manage project time (Core)
BSBPMG532 - Manage project quality (Core)
BSBPMG533 - Manage project cost (Core)
BSBPMG534 - Manage project human resources (Core)
BSBPMG535 - Manage project information and communication (Core)
BSBPMG536 - Manage project risk (Core)
BSBPMG540 - Manage project integration (Core)
BSBCMM511 - Communicate with influence
BSBSTR502 - Facilitate continuous improvement
BSBSUS511 - Develop workplace policies and procedures for sustainability
BSBTWK502 - Manage team effectiveness

Career Opportunities:
Project Manager (generic), Project Manager (industry specific), Project Leader, Project Team Leader, Project Contract Manager and more..
Why Study Your Diploma of Project Management at Greenwich College?
Here's what you need to know
Course Duration
Courses are 52 weeks
at 20 hours per week.
Entry Requirements
Display entry requirements