BRISBANE IS THE CITY OF 280 DAYS OF SUN A YEAR
Prepare to soak up the style and sunshine of Brisbane! Brisbane's warm weather promotes an active, outdoor lifestyle. It has an outstanding arts and cultural scene, is home to great restaurants, cafes and bars and best of all, it has a brilliant buzz.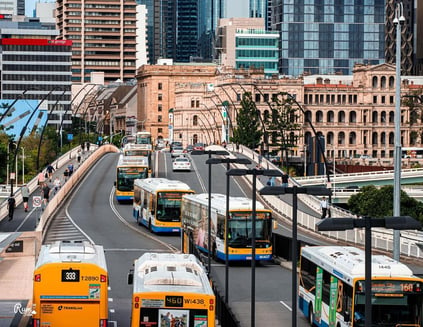 Getting Around
Moving around Brisbane is easy with an affordable, user-friendly public transport system that connects the central business district with the broader metropolitan area.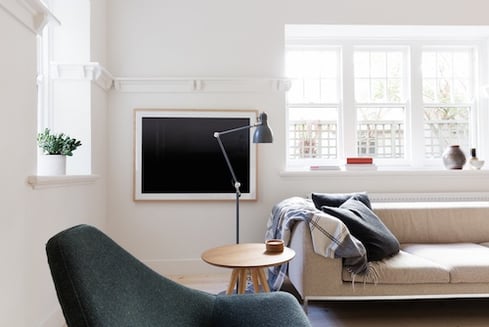 Where to stay
Choose from a range of accommodation options to suit your lifestyle and budget. Stay with a local Australian family for an authentic experience, share an apartment with friends, or live alone.
Homestay allows you to live with an Australian host family - usually within 30 minutes of the CBD. You'll pay a fee that covers accommodation, breakfast and dinner and Greenwich College can make the arrangements on your behalf.
Alternatively, you can rent (or 'lease') a house or apartment - either alone or with others.
For more information click here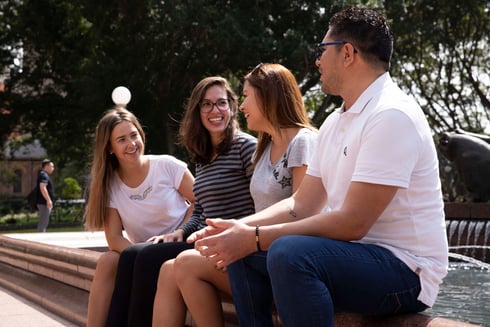 Making friends
Brisbane is incredibly diverse and the people are warm, friendly and always looking to meet new friends from around the world.
Despite this, moving to a new country where you may not know anyone can feel incredibly daunting - so here are our tips to help you make friends and settle in when you arrive:
Making friends can be as simple as saying 'hello' and seeing where the conversation will take you
Participate in Greenwich College's social functions
Get a job and participate in social occasions with fellow workers, such as Friday night drinks
Join a sporting club
Don't turn down social invitations!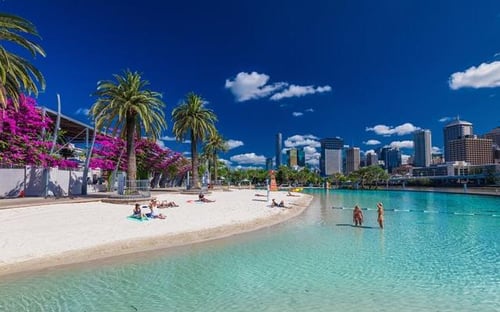 Things to do
Enjoy the subtropical weather, visit the river, parks, and outdoor areas, or attend some of the most prestigious arts, cultural, and sporting events on the planet.
Brisbane is a place to relax, recharge and get outdoors. To get you started, here are some things to do in Brisbane:
1- Open-air market precinct Eat Street Northshore
2- Take a walk at Brisbane Riverwalk
3- Kayak along the Brown Snake, abseil down the Kangaroo Point Cliffs
4- Visit Lone Pine Koala Sanctuary and get to know Australia's famous furry icon.
5- Discover James Street in Fortitude Valley, a chic, tree-lined shopping street with several laneways, bars, and boutique hotels.
6-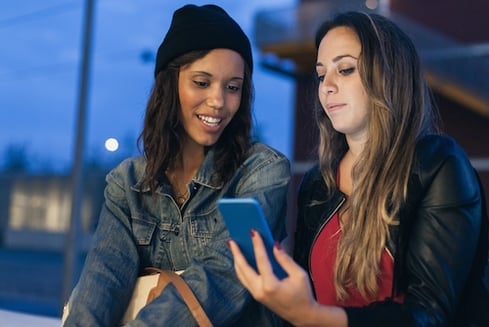 Safety
In general, Brisbane is a generally safe city to live and study. The crime rate is statistically low and physical assaults are not common. However, it is still important that you take precautions to reduce the chance of an incident occurring.
General safety tips:
Ask local friends about places to avoid, especially at night
Keep valuable possessions out of sight and be aware of surroundings on public transport
Travel in the front carriage near the driver when the train is almost empty
Check transport timetables in advance, to help avoid long waits.
Stand in well lit areas
Walk in well lit areas, even if this means you must walk a longer distance
Avoid short cuts through dark, isolated areas
If you feel threatened in any way when walking, go to a shop or house (with lights on at night) – and ask a person to phone police
Avoid using cash machines when you're in an isolated area at night
Help available at Greenwich College:
Business hours: Monday to Friday 9:00 am to 5.00 pm
Telephone:+61 7 3040 4417
Email: info@greenwichcollege.com.au
Emergency Assistance:
Dial triple zero '000' or '112' from a mobile phone for police, ambulance and fire brigade.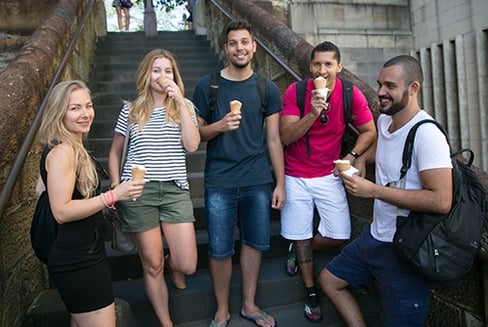 Food & Drink
From trendy cafes, waterfront dining and pub lunches to food trucks, late night dining spots, noodle markets and dessert bars, Brisbane is home to great restaurants, cafes and bars. Brisbane is incredibly diverse with an amazing range of multicultural food - that's both affordable and delicious.
Greenwich College is located in the heart of the central business district close to all types of cafes, restaurants, bars and nightlife.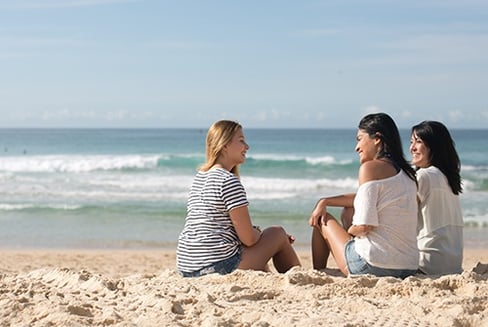 Weather
Brisbane has a humid subtropical climate with year-round period with warm to hot temperatures. Brisbane generally experiences 3 months of mild cool winter from June to August.
Brisbane experiences an annual mean minimum of 16.6 °C (62 °F) and mean maximum of 26.6 °C (80 °F), making it Australia's second-hottest capital city after Darwin. Seasonality is not pronounced, and average maximum temperatures of above 26 °C (79 °F) persist from October through to April.

Major Attractions
There is always something to do in Brisbane! Watch the slide show and click on a link that interests you.
Brisbane River

Springbrook National Park

Brisbane Story Bridge

Botanic Garden
Moreton Island
North Stradbroke Island
Lone Pine Koala Sanctuary
Tamborine Mountain
Kangaroo Point Cliffs
The Wheel of Brisbane
Eat Street Northshore
Streets Beach
Queensland Maritime Museum
Institute of Modern Art (IMA)


The

Brisbane Botanic Gardens

Mount Coot-tha are recognised as Queensland's premier subtropical botanic gardens. They are a key attraction in the Brisbane

The world's first and largest

koala sanctuary

. Hold a

koala

, hand-feed kangaroos and meet a variety of Australian wildlife in beautiful, natural settings.

The

Kangaroo Point Cliffs

are heritage-listed cliffs located at Kangaroo Point just across the Brisbane River from the Brisbane CBD.

An iconic landmark on the South Bank skyline, the Channel Seven

Wheel of Brisbane

is a breathtaking way to take in a 360 view from Brisbane.

The

Story Bridge

is

Brisbane's

most iconic structure.
Day Trips
Brisbane's surrounding areas are not to be missed! Take a day-trip to experience the beauty of Moreton Island and North Stradbroke island or enjoy a weekend away.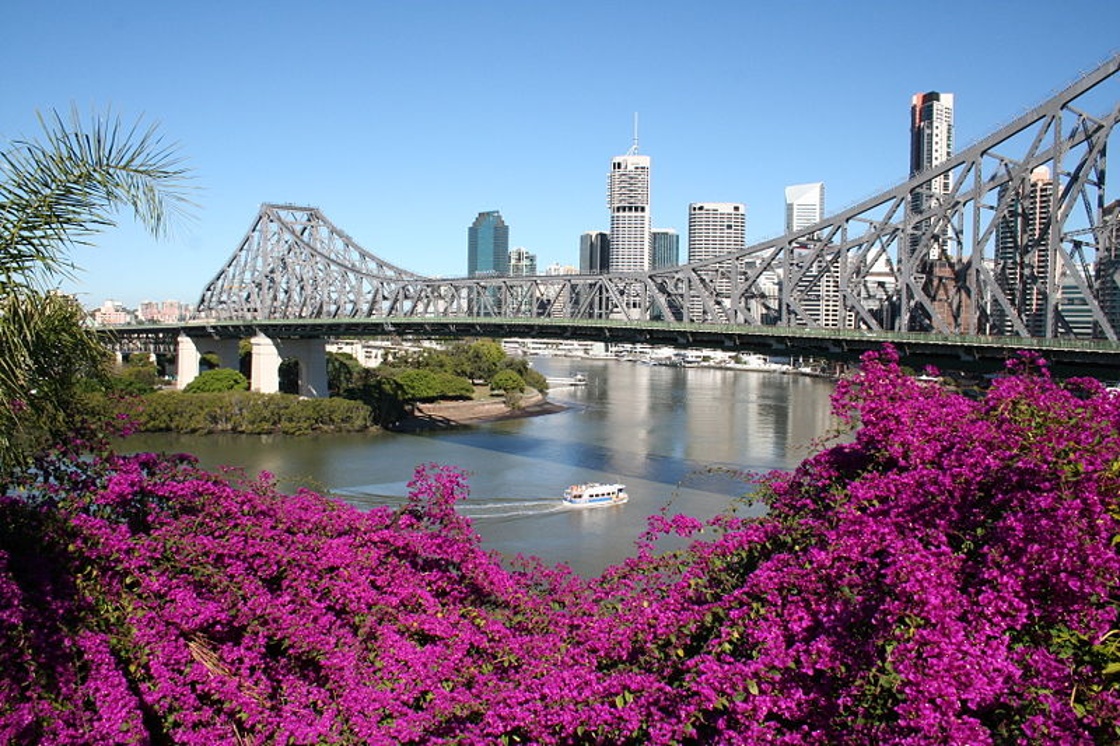 Study in Brisbane and experience the best of the sunshine state.