LEARN THE BASIC SKILLS FOR A SUCCESSFUL START TO YOUR BUSINESS CAREER
Are you at the start of your career in the business world? Choose Greenwich Management College as your starting point to set the foundations for your career. Learn basic skills in marketing, customer service, team development, and project management - and start your career journey.
The Certificate II in Workplace Skills is designed for students who want to learn the basic skills to begin a successful career in Business in an English-speaking country.
This course equips learners with basic all-round business knowledge and extends their skills so that they can learn the basics of successfully contributing in a business environment. Students will learn to communicate in the workplace and produce digital workplace documents.
Through our expert trainers and real-life case study approach, our graduates are ready to progress to future courses and work placements faster.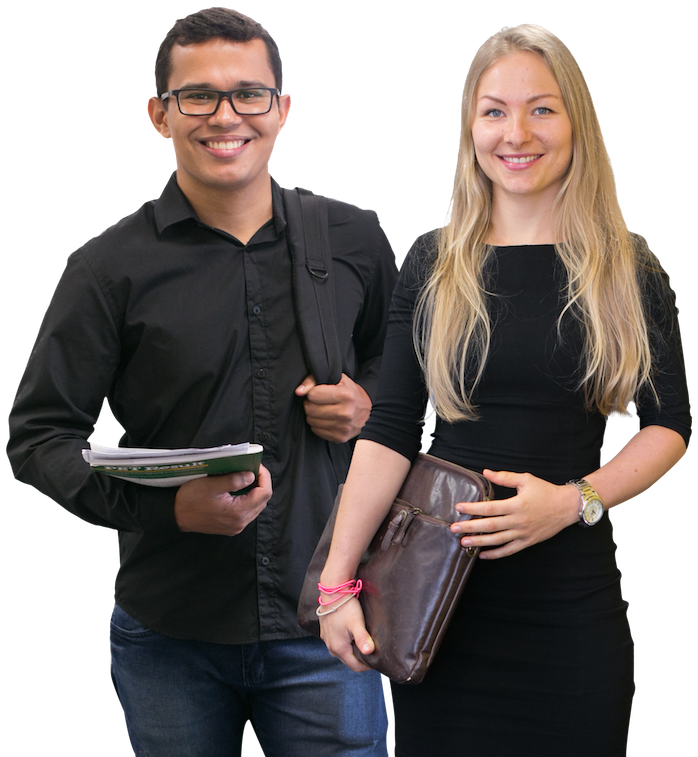 BSBWHS211 - Contribute to the health and safety of self and others (Core)
BSBSUS211 - Participate in sustainable work practices (Core)
BSBCMM211 - Apply communication skills (Core)
BSBOPS201 - Work effectively in business environments (Core)
BSBPEF202 - Plan and apply time management (Core)
BSBOPS203 - Deliver a service to customers
BSBPEF201 - Support personal wellbeing in the workplace
BSBTEC201 - Use business software applications
BSBTEC202 - Use digital technologies to communicate in a work environment
BSBTEC203 - Research using the internet

Future Career Opportunities:
Administrative Assistant, Office Worker, and Receptionist.
Why Study Certificate II in Business at
Greenwich College?
Here's what you need to know
Course Duration
Courses are 24 weeks at 20 hours per week.
Entry Requirements
Display entry requirements