Meet Greenwich Management College Teacher, Annemarie Slangen.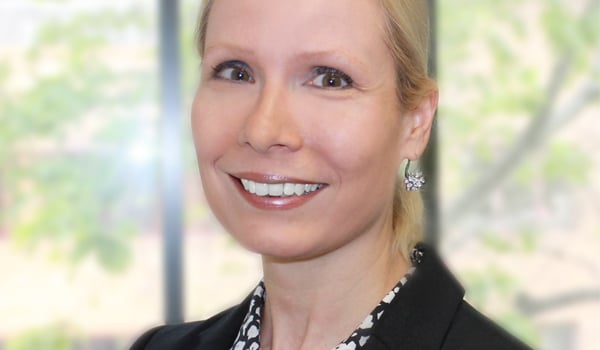 What is your background and how did you get into teaching?
I have a Master's in Law plus a number of VET qualifications. I started my career as a Legal Consultant. Afterwards I gained experience in Business Consulting and started my own business. My first job was with Accor Hotels as a Front Office Team Leader. The part that I have always enjoyed about every job that I've done is training, mentoring and coaching. My former colleague, whom I met at the hotel, picked up on that and asked if I was interested in becoming a teacher. I thought I would give it a go. No regrets since, as I really enjoy this profession.
The best thing about teaching is that it's very rewarding to watch my students develop into knowledgeable and skilled people. When students' give positive feedback and are thanking you at the end of term for everything they've learned, that's just so nice to hear. I've had students starting their course not knowing anything and really struggling with the content, ending up passionate about business & marketing and deciding to turn that passion into a career. Knowing you've been part of that process and you've taught them everything they know is amazing. When you run into former students and they tell you how much they loved your classes and how it's helped them in their everyday lives, that's what makes all the hard work worthwhile. Besides that I feel like I'm still learning every day, about people from different cultures, business & marketing and my teaching skills are constantly developing as well.
What do you enjoy the most about teaching at Greenwich?
What I really enjoy is that Greenwich Management College has just started its courses. It's very interesting to be part of what we are creating as a team. As a teacher I can work autonomously and currently I'm writing material for the course, which is an integral part of the development process. To have been given these tasks is a huge vote of confidence and I feel really honoured to be part of this journey.
Greenwich is an excellent school and I feel passionate about upholding that high standard of education in our Management College. All of the teachers have been most welcoming and supportive and the facilities are amazing.
What is your teaching style?
I feel that interactive classes are vital to keeping the lectures interesting. I motivate my students to participate by asking them questions and create an environment that encourages them to brainstorm, rather than me doing all the talking. I also try to incorporate a little fun in the classes with a lot of real life examples, case studies and video material to illustrate the lectures.
Learn more about our College and Business and Leadership courses >