ADVANCE YOUR CAREER IN BUSINESS OR ADMINISTRATION
Want to learn fundamental business skills such as managing projects, marketing, finances and people? With a Diploma of Business you'll build theoretical and practical expertise across a wide range of business functions so you can confidently undertake a wide range of roles.
Who is this course for?
The Diploma of Business is designed for students who want to gain the skills and practical expertise across human resources, marketing, risk management and policies and operations to advance their career in business or administration.
This course will assist students in enhancing their entrepreneurship skills where they will learn about the process of launching and running a new business. Some of the skills they will learn include developing a business plan, hiring staff and providing leadership.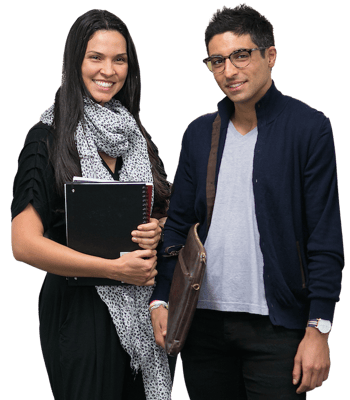 You will learn to
BSBADM502 Manage meetings
BSBHRM513 Manage workforce planning
BSBHRM501 Manage human resource services
BSBSUS501 Develop workplace policy and procedures for sustainability
BSBRSK501 Manage risk
BSBWOR501 Manage personal work priorities and professional development
BSBHRM506 Manage recruitment, selection and induction processes
BSBMKG502 Establish and adjust the marketing mix
Career Opportunities:
Business Development Manager, Office Manager or Program Coordinator.
Why Study Your Diploma in Business at

Greenwich College?
Here's what you need to know
Course Duration
Courses are 52 weeksat 20 hours per week.
Course Commencement
There are 6 intakes per year.
Entry Requirements
Display entry requirements