TASK 2
Read the sample below then answer the questions that follow.
CAPTAIN AMERICA: CIVIL WAR Four reviewers comment on the latest Marvel movie.
A - "Captain America: Civil War" is a bit of a misnomer. The film is not the story of one character but a group drama of the Avengers at large. Though it depends on the two Avengers movies directed by Joss Whedon, it's the movie that neither of them is and that both of them could and should have been—a movie of high-relief clarity that brings the characteristics of each figure to the fore and puts them into motion across sharply drawn lines of conflict, relying on a surprising minimum of bombast and sentiment. The frozen dramatic stillness suggests the virtual violent vectors shooting between them in a tangle of warped allegiances. The distance from the action, the position of the characters together, and the threat of imminent violence reveal with an effective monstrous clarity the brutality, cruelty, and hatred that's contained in the war of the title. "Captain America: Civil War" offers a straightforwardly principled and humane superhero vision that, precisely for its ingrained and unchallenged sense of decency, can't really let itself go.
B - This colourful, crowd-pleasing spectacle is the stuff of fanboys' dreams, and it's enough in itself to justify the film's existence. But considering that Civil War opens with so many civilian casualties, followed by a debate about those classic Marvel themes, great power and great responsibility, it also feels like a cop-out. The Civil War arc in Marvel's comics encompassed a multi-issue discourse on security and freedom. In the film, all political and philosophical questions are steadily pushed aside to make way for the bromance between Cap and the Winter Soldier, some nonsensical scheming by a criminal mastermind called Zemo (Daniel Brühl), and a breezy play-fight on a deserted airfield (so there's no need even to think about collateral damage). It's disappointing that Civil War should start as an analysis of American interventionism, only to end as a grudge match between super-colleagues, but maybe that accounts for the film's subtitle. As wars go, it's certainly a civil one.
C - Captain America: Civil War confirms our national dumb-down. While the mainstream media pretzel themselves over the presidential primaries, Marvel Studios has steadily accomplished a rejiggering of the American public's cultural and political consciousness. Civil War completes this devolution in its story of superhero combat where one faction of pop icons, led by Captain America/Steve Rogers, faces off against another faction, headed by billionaire genius Iron Man/Tony Stark. Is it overreaching — or being humorless — to recognize and critique a piece of entertainment that takes America's schism lightly? Will fans — or for that matter film critics — ever understand that Marvel Studios has engineered a cultural coup that prevents viewers from thinking? How did we get here?
D - Death has never played such an intricate part in any Marvel film before and the repercussions are as gargantuan as they come. Performances in the film are outstanding, the storyline is bleak and absorbing, there are plenty of stand-out moments for comic book and movie-loving fans alike, and the nonstop action keeps everything moving at a swift pace that keeps the film enjoyable throughout. It's unreal that the third "Captain America" film is the best. Comic book fans rejoice. "Captain America: Civil War" is overflowing with action and is absolutely stunning through and through. Robert Downey Jr and Chris Evans are at their unadulterated best. "Civil War" is marvelously entertaining and precisely crafted as one of the best comic book films of all time.
Questions
Indicate which reviewer:
1 – Questions if audiences will be able to understand the film's message?
2 – Compares the film to others in its genre?
3 – Feels let down by the direction of the films story arc?
4 – Praises the performances of the film's lead actors?
Was this test useful?
Was this test useful? Greenwich produces more Cambridge graduates than any other college in Australia. Join Australia's best English College and be part of that success! Check out our range of Cambridge courses here.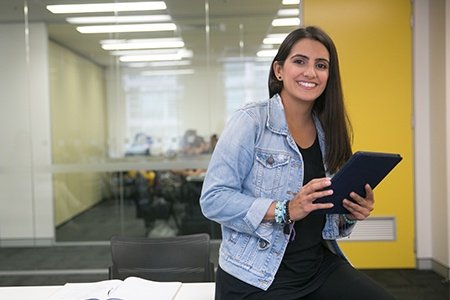 Greenwich English College Overview
Greenwich English College is one of the largest and most respected English colleges in Australia. Watch this video to learn about our personalised approach to learning, our range of courses and how your success starts at Greenwich.