Dear Student,
Welcome to Greenwich English College and thank you for choosing to study with us!
Your Orientation will be on the Friday before your first class. Here is more information on what to do.
Step1: Take an online placement test. Click on the following link to start.
Step 2: You must complete the online registration by clicking on the following link.
Step 3: Send us your profile photo for a Digital Student Card (more information below)
Step 4: Click on the following link to access Orientation Presentation
---
PLEASE NOTE
If you have completed a placement test with Greenwich College in

the past 6 weeks, or if you are starting a closed course (Cambridge, EAP, IELTS), you do

not

need
to take the placement test again
After you complete the online placement test, our Academic team will assess it. On Friday, during the Orientation you will find out your English level and which class to go to on Monday.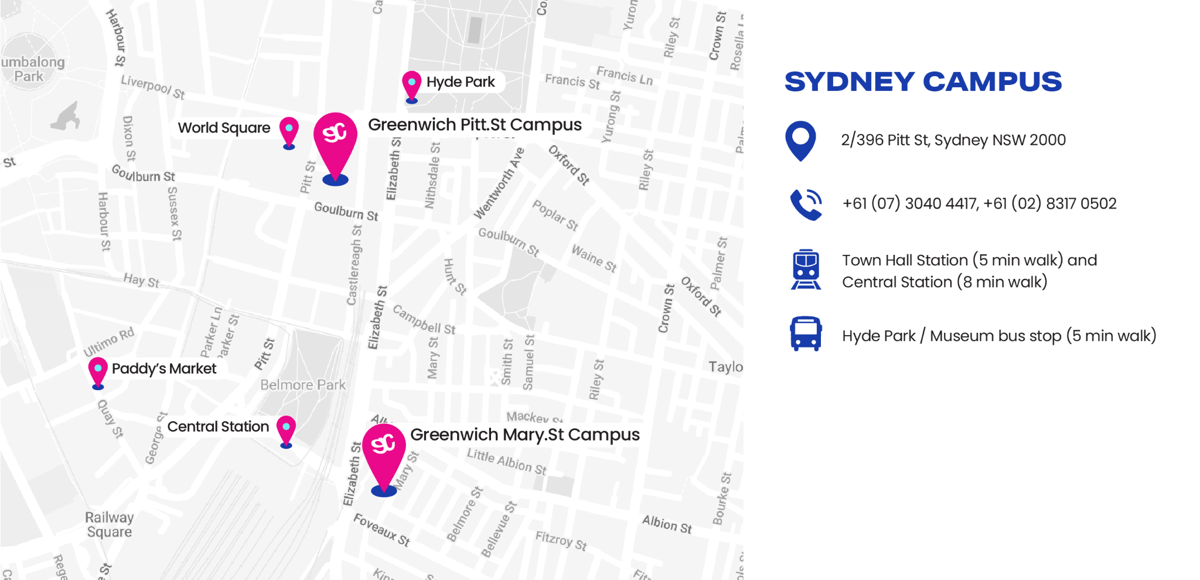 Orientation is on Fridays at 10 am for the morning students and 2.30 pm for the evening students.
10 am - arrival and registration

10.30 am - orientation & welcome session

11.15 am - collecting books
2.30 pm - arrival and registration

3 pm - orientation & welcome session

3.45 am - collecting books
If you are arriving in Sydney on the weekend, please come to school at 8.30 am on Monday if you are a morning students, or 3.30 pm if you are an evening student.
*If you miss the Friday Orientation, please read the Orientation Presentation Slides. You can also join another Orientation session next Friday.
Your passport

Pen and notebook
Please send your photo* for your student card to student.syd@greenwichcollege.edu.au
*Your photo must be clear and have a plain white background. Make sure your eyes are open and not obstructed by hair or glasses.
At Greenwich we can help you get your new sim card. Circles.Life offers affordable phone plans using Optus network. You can pick up your sim card for free after the Orientation. We will help you activate your sim or you can try give it a go yourself following these steps.
Take a look at the phone plans offered to Greenwich Students at reception. If you have any specific questions you can ask via the Live Chat!
If you have any questions we will be happy to assist you. Simply contact us at student.syd@greenwichcollege.edu.au
We look forward to welcoming you on campus!
Student Services Team