Last Friday's excursion marked yet another successful exploration of Australia for teachers Linda and Delfi, and an astounding group of 50 Sydney Greenwich College students. 20 odd different nationalities from all over the world and 1 mission : Taronga Zoo.
After a quick race to Wharf 4 in the CBD, we managed to catch the 10am ferry and as we set sail towards the wonders of Australian and international wildlife, we were welcomed by the most gorgeous sunshine clearing away the overcast morning chill.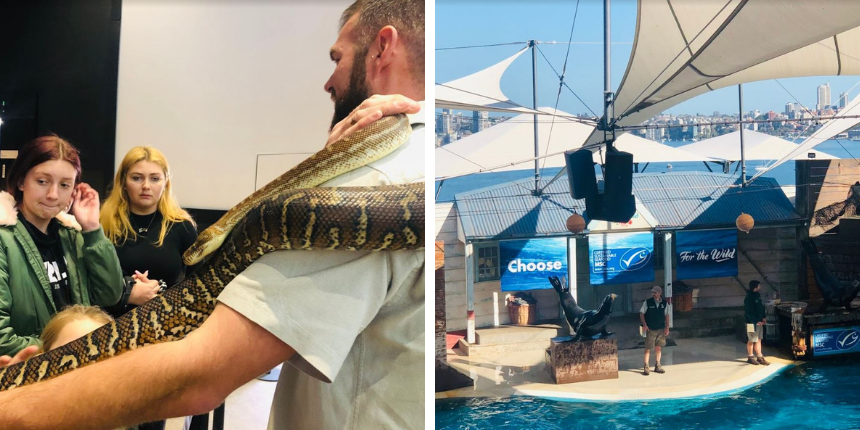 Once arrived at the zoo, the group split into smaller packs venturing out to spot an abundance of flora and fauna, including gorillas, giraffes, elephants, reptiles, kangaroos, koalas, tiers and many others, with the seal show marking the highlight of the day.

The day left everyone satisfyingly exhausted yet absolutely happy and with a lot of new friendships.

Verdict : Again, again please!
Teacher Linda
Check out all photos and stay connected to your classmates and upcoming events via Greenwich English College Facebook Page.