In June 2014 Greenwich English College was the proud recipient of the first ever award for Marketing and Delivery Excellence by Cambridge English Language Assessment.
Greenwich English College has offered Cambridge English programmes and tests since 2009, and continues to administer them regularly, efficiently and securely. Greenwich is the largest provider of Cambridge programs in Australia, and currently delivers 10 Cambridge classes.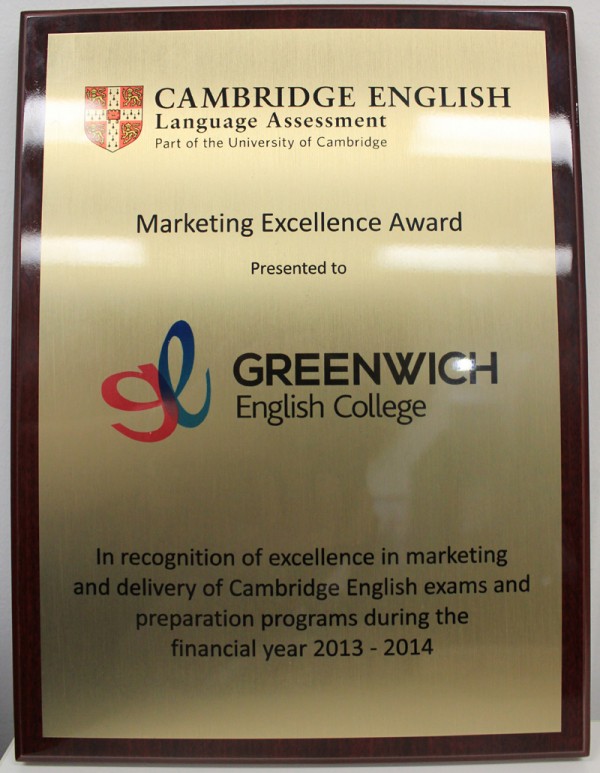 The success and growth of the Greenwich Cambridge programs is due to the quality and demanding curriculum as well as the push for academic excellence, which is reflected in positive student outcomes.
The award recognises Greenwich English College's valued contributions as an education provider and as an examination centre in promoting Cambridge English positively by providing the highest standards of customer service to candidates. This award should give all students and educational partners the satisfaction in knowing that Greenwich students are receiving the highest educational experience possible.
The Cambridge Exam Preparation courses cover the main language areas for students of different levels and equip them for the Cambridge test and also for real world work, study and social situations.
Greenwich is currently offering 3 levels of Cambridge Exam Preparation classes, day and evening:
1) CAMBRIDGE PRELIMINARY ENGLISH TEST (PET)
Suits Intermediate students (IELTS 5.0) or equivalent in the Greenwich English College
2) CAMBRIDGE FIRST CERTIFICATE IN ENGLISH (FCE)
Suits Upper Intermediate students (IELTS 6.0) or equivalent in the Greenwich English
3) CAMBRIDGE CERTIFICATE IN ADVANCED ENGLISH (CAE)
Suits Advanced students (IELTS 7.0) or equivalent in the Greenwich English College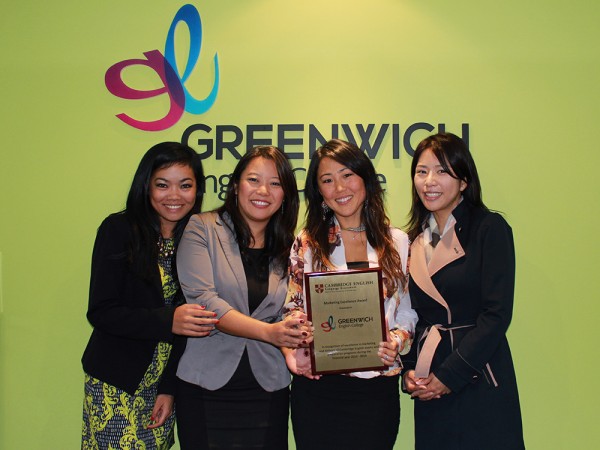 Greenwich English College is an authorised Cambridge examination centre so students can take the test in a familiar location.