We live in a world of complexities: balancing our daily requirements, consistently juggling our work and personal lives.
I am guilty of describing Project Management as a series of hats that l wear, each progressive towards a process, a deliverable with certainty towards objectives that are our goals and purpose, so is there a division between out daily lives and that of the project manager??
No one will blame you for thinking that only project managers are qualified to manage a project but our life is a series of projects: we strive to support our ideals, our approach and development, whether we are taking our kids to school or buying the weekly shopping, this all presents challenges on our approach, how we process our mission and how we develop and learn from our decisions.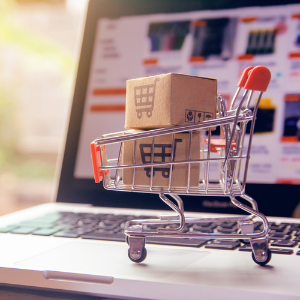 But think about the last time you took up a task with a deadline and outcome to be achieved within a specific period. Starting to sound like a project already, doesn't it? It will surprise you to know that you are probably applying project management to your personal life already. Be it baking a cake or running an errand, you rely on a checklist to make sure you've got everything you need before getting started. And that is a fundamental rule no project manager ever forgets.

The project lifecycle is typically divided into five distinct processes.
These include: The Initiation Phase, The Project Planning Phase, The Project Execution Phase, Project Monitoring and Control Phase and finally Project Review and Closing Phase.

There are many parallels running between our personal approach and a professional project. For starters, there is a timeline, quality check, and affordability factor involved.
Here are a couple of examples of the times you've project managed your life without consciously realizing it:

Group vacations

are a micro project in itself, given the amount of research you have to do beforehand. There's no denying the costs involved, which in turn influence your decision when picking a vacation spot or getaway. It is one of the real-life examples of project management that involves a high level of responsibility, especially if you are traveling with a group.
Based on the party's size, each member would be tasked with an activity, such as looking up do's and don'ts, affordable transport, lodging, food, and tourist-friendly activities. Then, there's the question of how far ahead one should plan to get great value deals, which is why many people typically look at options months before the actual date.
Shopping for amenities: Stocking up the pantry is a real-life project management example, given how it requires us to make a list of the things we need, prioritize how badly it is needed, and then set out to get it. But even then, the best of us are guilty of getting easily distracted, ending up with shopping carts full of unnecessary purchases.
Things change, though, when guests unexpectedly arrive, and you are expected to host them. You now have a time crunch and budget to stick to, which transforms your ordinary shopping experience into a project. For one, you would need to make sure the store you go to carries the items you need and whether it falls in your price range. Purchases would need to be made in time and stocked with an inventory accounting for different individual preferences.

This scenario is routinely encountered by a project manager too. Even after a project commences, there is every chance of scope change's requested by the client, causing the project team and their project managers to make a trade-off regarding adjusted scope, extended time, or compromised quality. In this way, controlling purchases is similar to scope management, where the deliverables need to be handed in after revising the budget.
To sum up, a project is not just a way to make or do something but it is an opportunity to achieve some measurable result by implementing a management approach. It is the art of planning, executing, and controlling the project to align with the project goals and initiatives for successful delivery.

Ref: 4 signs that you project manage your life: March 2021 SAVIOM Sonya Yesodharan and Namratha Mohan.
Stay connected to your classmates and upcoming events via Greenwich Management College Facebook Page.