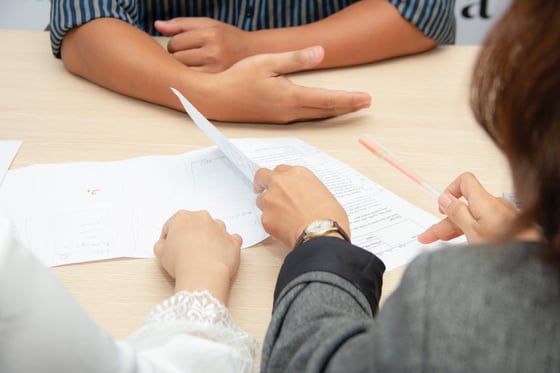 How to land a job when you graduate
Looking for a job as a recent graduate doesn't have to be overwhelming. Follow these steps to secure your perfect role:
1. Create a resume suited to your experience
There are plenty of resume templates available when writing your first resume. Try to keep the design simple so recruiters can easily find information relevant to the job description. Look for templates designed for people with minimal experience. Your resume should include your name, contact details, education (including any certificate or training), skills and work experience.
2. Tailor your resume and cover letter
You should tailor your cover letter and resume for each job application. While this can be time-consuming, it also means you've identified the role requirements and showcased you have these. In addition, hiring managers receive many applications, so make sure yours includes those essential requirements that help you stand out against other more generic applications.
A summary statement is the first thing a recruiter should read and allows you to present yourself well. Avoid using personal pronouns (for example, I, me or my) and include your top skills, achievements or qualifications. Be sure to use keywords from the job description to highlight your skills.
3. Practice your interview skills
Your first job interview can be daunting, but preparation can help your confidence. Try practising with a friend or family member before the interview, so you know what you're going to say. Record yourself answering some typical interview questions for your industry and watch it back to reflect on what you did well and need to improve.
4. Get experience
Depending on the type of role you're looking for and what you studied, consider gaining relevant work experience. For example, if you're interested in a position in project management, consider volunteering with a charity that needs help implementing a new project. Volunteering can help develop your skills, show your passion and demonstrate your commitment to prospective employers.
5. Build your network
Take time to build your professional network. A good network can help you find out about upcoming job opportunities, and you can also gain advice from more experienced people in your field. Consider joining a professional association that offers networking events for members. Once you attend a few events, you'll see familiar faces, making it easier to meet more people.
If you're looking to increase your employability, consider studying project management. Our Diploma of Project Management offers a range of transferable skills suitable for numerous industries.
Back to top