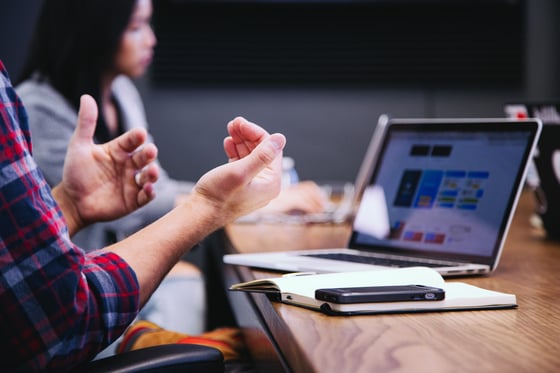 How much can Digital Specialists earn?
How much you can earn as a Digital Specialist can depend on a few factors. For example, the industry you work in, your specialisation, experience and where you live. According to Glassdoor, a digital specialist on average earns $76,601 per year.
What is a digital specialist?
A digital specialist usually works within a marketing department and is responsible for designing and creating programs that promote a business's products or services. They use a range of digital marketing and design tools, for example, search engine optimisation, geotargeting, email marketing and video content. Depending on the organisation's size, their responsibilities can be broad or very specialised.
Employers typically look for experienced candidates proficient in using social media, websites and producing a range of digital content.


Demand for digital specialisation
The demand for digital specialist roles is on the rise. Many consumers buy online or research products and services using the web as the first step in buying. Business professionals with specialised skills in the digital field are therefore in demand. As a result, the digital transformation market looks to grow at a compound annual growth rate of 23% from 2019 to 2025.
Areas of specialisation
A digital specialist's area of expertise can impact their earning potential.
Here are the average salaries for different digital specialist roles based in Sydney, along with an overview of their responsibilities:
eCommerce specialist
These specialists are responsible for developing and maintaining online stores using marketing strategies, data and analytics to drive conversions. The average salary range is $75,000 and $100,000 per year.
SEO Specialist
Search engine optimisation specialists are responsible for testing, analysing and adapting websites. The goal is to rank high on major search engines when users search specific keywords relevant to the business. The average salary range is $71,000 and $102,000.
SEM Specialist
Search engine marketing specialists use search engines to help market and advertise businesses. They aim to generate traffic to websites, for example, using PPC or pay per click advertising. The average salary range is $71,000 and $92,000.
Optimisation/conversion specialist
An optimisation/conversion specialist is responsible for optimising lead generation and converting leads to sales. Emerging digital marketing trends and access to company data are crucial in marketing. The average salary range is $92,000 and $153,000.
Location matters
Where you live and work can impact your earnings. For example, a digital marketing specialist working in Brisbane can earn $66,500 per year compared to $96,000 in Canberra.
Career outlook
If you're considering a digital career, a Diploma of Business (Digital Transformation) can provide the tools you need. According to My Skills, 65.5% of recent graduates reported improved employment status after completing the diploma.
Back to top