You've probably heard the saying that "Great leaders are born, not made". Though this might have been true in the ancient times, with the right training and the right skills, anyone has the ability to become a great leader and manager in the workplace. Here are some of the key qualities that you'll need.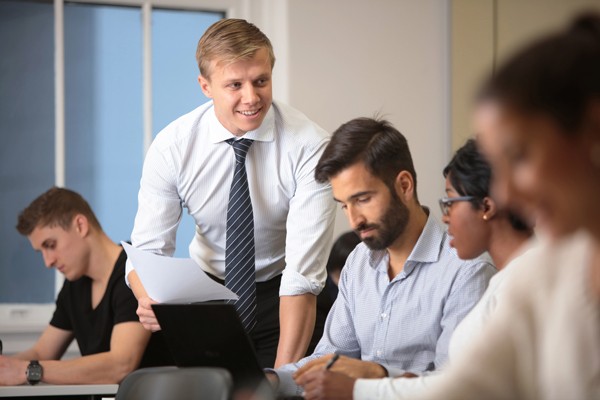 Self-awareness
To be an effective leader, it's important that you are very self-aware of your personal strengths and your weaknesses. Ask yourself key questions including:
What do I like to do?
What am I good at?
What are the key areas that I could improve in?
What do I dislike doing?
It's important to know your weaknesses as well as your strengths so that you can work to improve them, and also delegate tasks to those people who can make up where you lack in ability. An effective leader won't let their ego get in the way, and will work with people who complement their skills.
Knowing the organisation
It goes without saying, but the best leaders know everything about their organisation – history, goals, purpose and strategies. Effective leaders also know the role they and their team members play within that organisation to help the company towards its goal.
Communication skills
The most effective leaders are expert communicators – both written and verbal. Communication is required at every level of any business, and the greatest leaders will spend their time listening, responding and communicating effectively.
The ability to motivate
A leader is only has effective as the people he leads, which is why it's important to be able to motivate others. Inspiring others is best done through guiding and leading by example, as opposed to making demands. To be able to motivate others, great leaders also need to be passionate about their work, and maintain a positive attitude.
Having vision and taking risks
A team and organisation requires its leader to have a goal and a vision, and to communicate it to them. Effective leaders know:
Where the company is going
Why they are doing what they are doing
How they are going to get there
Once they have this vision, they share it with their team. Team members are more motivated by a leader who has a clear idea of where they are going and the part that everyone will play in getting there. Effective leaders also constantly ask questions to learn and hone their own skills, and aren't afraid of taking risks.
Are you ready to take the leap and become an effective leader? Greenwich Management College offers two courses in Leadership – the Certificate IV in Leadership and Management and the Diploma of Leadership and Management – that will teach you the necessary skills you need to become a great leader in any organisation. Learn more about the courses here >
If you want to learn more, enquire now to speak to one of our advisors >